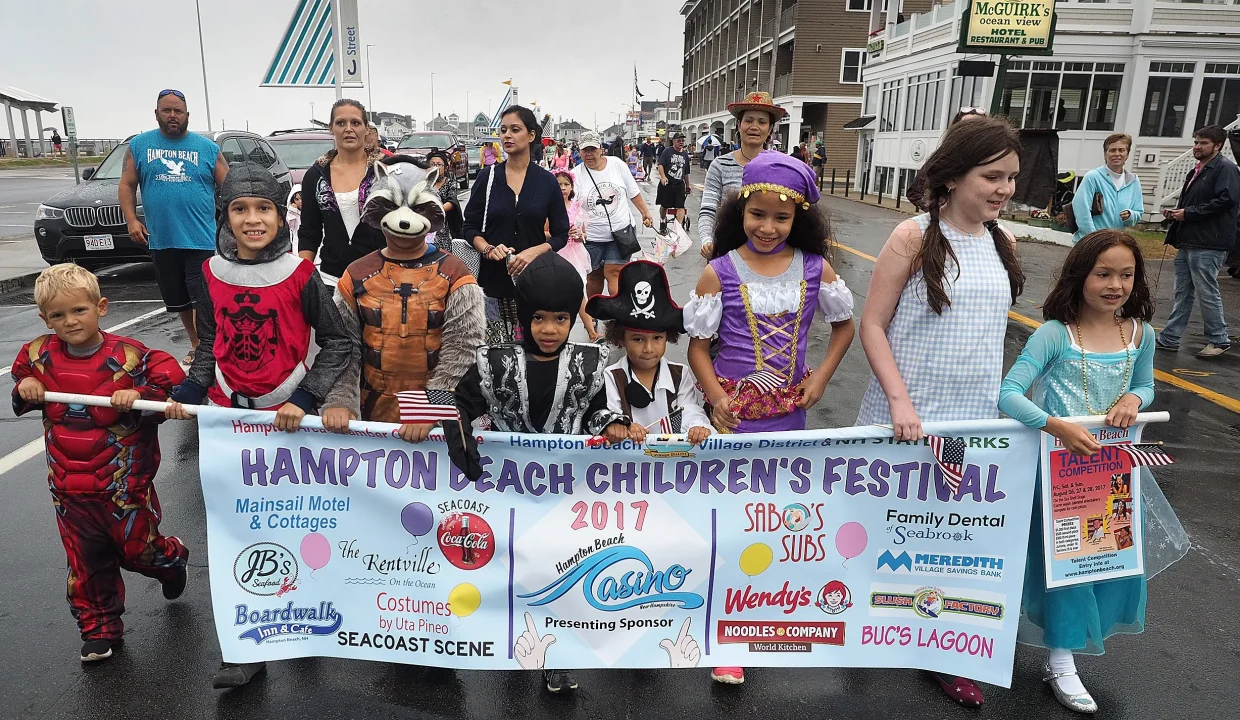 2023 Hampton Beach Children's Festival
Hampton Beach Children's Festival is an annual event that takes place in Hampton Beach every year. The festival is a week-long celebration that is dedicated to children and their families. The festival has been held for over 25 years and attracts thousands of visitors each year. The event features a wide variety of activities and entertainment that are geared towards children of all ages.
During the festival, the beach is transformed into a playground for kids. There are sandcastle building competitions, talent shows, face painting, games, rides, and more. In addition to the fun and games, the festival also offers educational activities such as nature walks, science experiments, and storytelling sessions. The festival is a great opportunity for families to spend time together and create lasting memories. It is also a chance for children to learn and explore in a fun and engaging environment. Overall, the Hampton Beach Children's Festival is a fantastic event that provides wholesome entertainment for families and kids of all ages. Click here for the official event or browse below to find your rental!
Rentals for August 12th - 19th